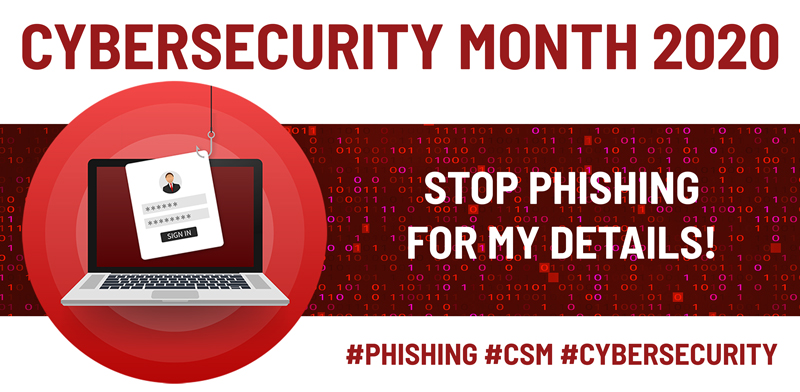 2020 has seen a significant spike in phishing attempts. Cybercriminals have taken advantage of COVID-19 and remote working by creating a wide range of attacks targeting companies, governments, educational and medical institutions, and even you – the ordinary person on the street.
Although many of these attempts were foiled, too many were successful – with individuals losing both money and personal data.
This Cybersecurity Month (CSM), we invite you along on a phishing trip where we'll show you which cyberattacks have been successful and how they could have been avoided. We'll provide you with tools and tips to prevent it from happening to you and those close to you.
This CSM2020, we encourage you to speak out about phishing and share the knowledge. Let's unite and say: "Game over, cybercriminals".
Week one

 

 

Week two

 

 

Week three

 

Week four