There is currently fake news doing the rounds on social media that a UCT system has allegedly been hacked. The fake image shows an article on the UCT News website.
| | |
| --- | --- |
| The original news article   | Fabricated news article |
| | |
Investigations conducted
The UCT Computer Security Incident Response Team (CSIRT) together with UCT'S Communications and Marketing Department (CMD) conducted the necessary investigations and determined that the shared image was an edited version of an article originally posted on UCT News, 15 June 2020. The original article covered the phased return to campus and the progress thereof.
Avoid the spread of fake news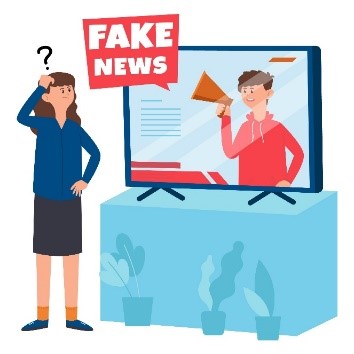 There has been an increase in false information being shared on the internet and social media, posing as real news, but in fact it is fake.
Use these recommended tips for determining whether news is factual or fake:
Verify the source and determine whether it is being shared from a reputable website.
Conduct an online search to determine if the article can be found on the listed website as well as other reputable news websites.
Check if reliable sources are quoted in the article.
Ensure there are reliable contact details, which you can use to enquire if the information is fake or real.
Review the content and look for any inaccuracies such as

Grammatical and spelling errors
Grainy images being used instead of clear ones
Discrepancies in fonts, spacing, colour palettes, headings and content
Correct URL
Published date
Name of the author  
If you're unsure whether news you receive from UCT is real or not, log a call with the IT Helpdesk or send them an email icts-helpdesk@uct.ac.za.